Microsoft announced the exact date of Visual Studio 2015 and .NET 4.6 framework last month. Keeping the words, Microsoft is here with the much awaited official release of Visual Studio 2015. The latest version of Visual Studio Integrated Development Environment (VS 2015) is available with an update to .NET framework.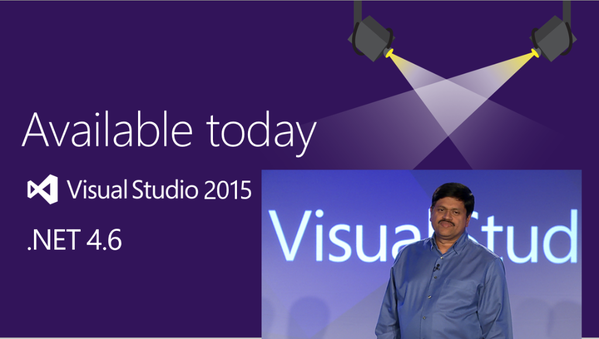 Microsoft's corporate VP of its Developer Division S. "Soma" Somasegar announced in the Visual Studio 2015 final release event:
"These releases are the next big step in the journey we outlined last November to bring the productivity of Visual Studio and .NET to any developer working on any kind of application while also delivering a new level of innovation in developer productivity for all Visual Studio developers."
Debugging and Diagnostics
Now find debugging and profiling in a single Diagnostics Tool window. This will provide an insight into the correctness and performance of your running application into context during development.

Image Source: blogs.msdn.com
Code Editing and Refactoring
C# and VB developers can use the new Roslyn-based tooling in the editor, including Light Bulbs that proactively suggest potential fixes or code refactorings tooling.